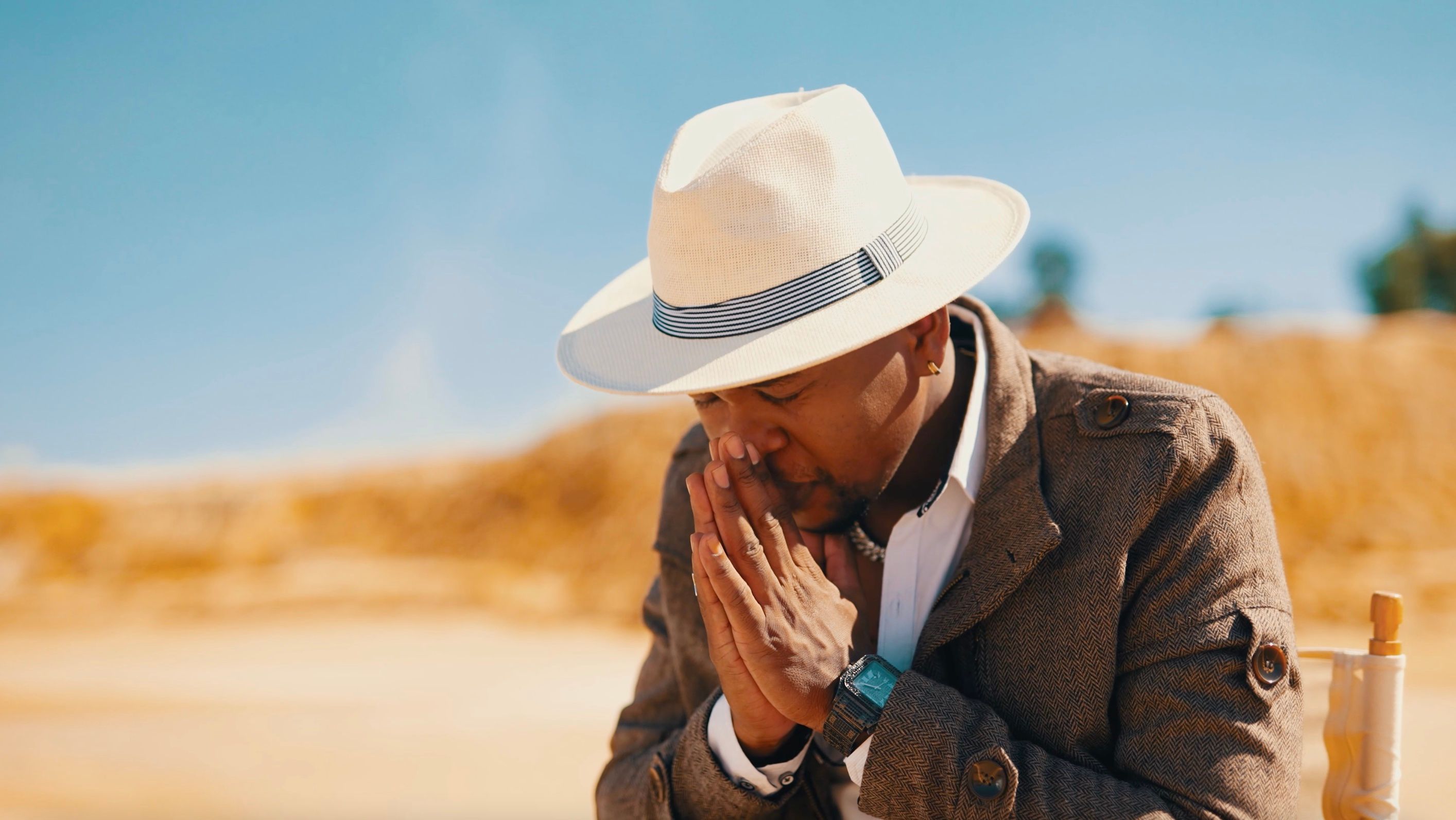 Douala, 30 July 2021 - In the wake of the novel Corona Virus pandemic, Cameroonian singer, Wax Dey was hit by a personal crisis that moved him to write and record a collection of songs about his reality and, he believes, that of most people in the world today. 
While preparing to get married in January 2021, tragedy struck when his ex and mother of his son passed on in December. He drew public scrutiny for a touching tribute where he described her as his best friend and irreplaceable mother to his son, flying to South Africa for her funeral only days before he got married in Cameroon. 
In the EP, Wax Dey takes us on an emotional journey as he candidly details the pain of losing a loved one (Since you've been gone), the special bond he has with their son (I will be right there), as well as his love and commitment to his wife (Too et moi - literally translated form French as You and I); he throws in a upbeat dance song of hope, Dieu est Bon (Good is good), and wraps up with the self-descriptive balled 'Pray for me', addressed to the women in his life, and perhaps his fans. 
12.20.01.21 is a true story; a musical journey that spans the two countries that have influenced the artist (South Africa and Cameroon). It searches for depth in the soul and amapiano genres by engaging renown producers - Dj Maspila of African Roots and Master KG (South Africa); Mr Brown (Zimbabwe), and Method J (Cameroon). 
"The era of the novel corona virus pandemic has exposed us all almost daily to the mixed emotions of pain and joy", says Wax Dey. "I am using my own experiences during the period of December 2020 and January 2021, to hopefully inspire people to face their pains and accept their joys - but most of all, to keep their heads up and face the future with honesty and courage." 
Wax Dey is a knight of the Order of Valor of Cameroon, and the National Coordinator fo the country's Musical Art Pole. In 2016, he won the AFRIMA (All Africa Music Award) for Best Male Artist in Central Africa. 
The EP 12.20.01.21 by Wax Dey is now available on all streaming platforms.